Dear Friend,
It's the simple systems that work…
If you can't explain the idea behind a betting technique in a couple of sentences, it's usually because it's a waste of time.
No substance, no logical basis.
It's like the kid at school who uses a load of big words in his homework to impress the teacher… and gets a D.
My Live Match Profits selections are consistently profitable because they're built around a proven statistic that recurs time and time again in live football…
Football teams win or lose far more
often than they draw
This is something that betting professionals have known about and successfully profited from on Betfair for over 10 years…
And it works because it's based on a simple premise.
Draws occur just 33% of the time.
Using Betting Exchanges such as Betfair, bettors have been able to take advantage of this discrepancy.
You effectively place two bets and trade against the draw to bag a profit.
But it didn't take long for the news to spread to the wider betting community…
More and more people crowded the market…
As more bets were placed, the value took a hit and while it still remained profitable, for most people the work / reward ratio was too high.
Thinner margins made the market less appealing for punters who didn't want to spend hours trawling through statistics to make a decent return.
20 years in software development and 8
years following the betting markets…
Meet Lucas.
Due to the high profile nature of his clients we can't reveal his identity here but he's spent over 20 years developing software across multiple platforms.
In that time he's worked for global players including Reuters, Citibank and Siemens.
Luckily for us, in 2010 he started to take a keen interest in betting.
He analysed the markets and for the next 8 years obsessively looked for opportunities to ethically game the system.
Two years ago he came across one of my lay betting systems and made consistent gains from it…
But he was convinced he could create an algorithm to improve the strike rate even further.
You see he noticed that the number of football matches played around the world which you can bet on has increased MASSIVELY over recent years.
This is great news for bettors but it has made it challenging to keep track of everything that's going on.
Normally it would take all day to manually scan long lists of fixtures, check multiple 'in play' stats and pinpoint the best opportunities.
So Lucas thought, "Why not get a computer to do the tedious grunt work?"
We joined forces and set about creating a powerful piece of software which scans the 'Lay the Draw' markets 24/7 and pinpoints the best opportunities
My name's Andrew David.
The chances are you know me from one of my betting strategies which include: Little Acorns, Football Bankbuilder, Price Equalisation Method and my Quick-fire Betting Profits portfolio course.
I love working with like-minded developers and when Lucas first got in touch I was intrigued with his idea.
This is the first time I've ever used software to completely rework one of my betting systems from the ground up and saw it as an opportunity to potentially increase profitability for my followers and remove the 'work' element.
So I teamed up with Lucas…
We worked with each other every week over the course of the next 2 years to come up with different variables to test.
Anything that we thought could impact results in the Lay the Draw market.
We live tested hundreds of variables over 4,157 matches and identified a Golden Filter™ that gives us an additional 30% edge
The first 'eureka' light bulb moment came when we ran the filters through a purpose-built simulator that Lucas painstakingly built…
And it showed a profit.
And again…
And again and again and again.
All this involved hardcore numerical analysis.
We isolated over 15 variables associated with the state of a match, such as shots on target, goal kicks, corners and so on as well as the ratios between them.
One filter, which we call our 'Golden Filter' is so powerful that when applied it give us an additional 30% edge.
It's within these strands of data that we have found patterns that give a long-term edge.
But the next part was key…
It's one thing to identify profitable trends from past data but quite another to replicate the same results live.
And that's when we started live testing.
We found that when used in real time, this proves it's a rock-solid, long-term sustainable strategy.
This is the most consistently profitable professional
betting technique I've ever created
To illustrate the kind of profits you could expect from this here are three profit tables based on a starting bank or £250, £500 or £1,000.
These figures are based on our 64.25% strike rate on Live Match Profits and average 13 points profit per month to level stakes.
(Obviously your start bank is completely up to you!)
In 12 months you could have rolled a starting bank of £1,000 into £16,010
Not bad for a few minutes work each day.
What starts as relatively modest gains quickly gathers speed.
And as you can see if you were to compound for a full 12 months you could have turned £1,000 into £16,010.
However in reality we don't want to compound beyond that because you'd have to place £254 a bet!
That's why I recommend stopping at a sensible level and withdrawing your winnings each month.
At this point you can start to bet with your winnings (hopefully this helps illustrate the power of compounding!)
With low risk bets and the magic of compounding your profits quickly snowball.
It takes just 30 seconds to place a bet
When you start your risk-free trial we email you trades through our 'Live Match Profit Alerts'.
These are simple, copy and paste trades and have all the filters in place for a profitable Lay.
All you need to take advantage of this is an email account (we recommend Gmail for the best possible deliverability and it's free).
That really is it!
The figures you see above are based on using our recommended setting. This is where you choose to receive all of our selections.
But we've also included another very unique feature in this…
You have total control over the frequency of
bets with 4 risk levels to choose from
Everyone has a different risk appetite and that's why we created this special feature (which you're free to change at any time).
With Live Match Profits there are 4 risk levels to choose from, depending on your own personal attitude to risk.
You can select to have higher or lower risk bets configured to be sent to you.
So this means more frequent, lower strike rate bets… or less frequent, higher probability bets.
Or you can select a combination of all 4 levels.
In other words at the flick of a switch you can get selections that are tailored to you.
How does this work behind the scenes?
Simply put, the Golden Filter is applied at every level but the lower risk levels have additional filters applied to them. This decreases the number of selections but increases the strike rate.
We've even built a special 'early warning' feature
into this to ensure you never miss a bet
Here's something which REALLY sets this apart.
We've built a special early warning feature into this.
As a member you can choose to have this setting switched on or off.
When switched on you'll be sent a 'heads up' email if it looks like a trade is about to be confirmed.
This gives you plenty of time to log in on your phone or computer if you're not near one already.
It means you'll be completely ready to place a bet if and when the actual instruction to bet comes through.
This gives you a HUGE advantage over most betting systems, especially as we are dealing with matches that are in play.
You can just log into your betting account when you get a heads up warning and get your trade on with minimum delay if it goes live. (And remember it only takes 30 seconds to actually place a trade).
You could use this to bank £3,999… £8,004
or £16,010 in the next 12 months
This is one of the few betting systems which I believe offers genuinely stress-free profits.
There are some superb betting strategies out there that are great in principle but in practice they simply aren't workable because they require superhuman reaction times to profit.
Our software can make complicated calculations in nanoseconds which gives us a superhuman edge.
And the fact we can have a pre-warning when the filters indicate a winning selection looks likely gives us plenty of time to react and means we can profit from betting opportunities we might otherwise have missed!
That's why I can't wait for you to try this.
It's like having your very own team of betting experts working for you… trawling through all the data and pulling up the very best selections…
Only you don't have to deal with any of that expense or faff and can do everything via your smartphone!
Bets are sent direct to your inbox and you can place them online in 30 seconds or less.
Come on Andrew, how does it work?
What's the secret behind the filters
There are hundreds of factors that influence the outcome of a football match.
And within this there are unique sets of markers which can indicate, with increased probability, which direction the game is likely to head in.
They cover a huge range including the basics such as…
Whether there's a home team advantage… the amount of possession… shots on goal… current run of play and so on.
When we analysed our 4,157 matches we uncovered a set of 'super filters' which when combined in a certain way dramatically improve our ability to pick out winners.
With all these super filters applied we were able to hit an average strike rate of 64% (and touching nearly 70% on the lower risk setting, which has less bets and a higher strike rate).
Obviously I can't reveal the precise details of the filters here because it would compromise the service, but there are 15 in total including our special Golden Filter.
This gives us an unfair advantage over every other in-play trader
One crucial element of the software – which is another thing that sets this apart from anything else I've ever worked on – is our Fuzzy Triggering Filter.
This clever algorithm, which we've built into the detector, lines all the data up, live as it's coming in.
This takes a huge amount of processing power and we have a dedicated server that does just this, crunching the numbers 24/7.
It analyses which filters have been triggered – and which are likely to be triggered – and then the moment the criteria have been met, it locks in the selection and zaps it to your inbox.
This gives us a massive edge over other in play traders…
While they're cross-referencing stats and analysing odds by hand we've already received the alert and placed our bet online!
Don't worry, you don't need to understand the theory behind any of this. I just wanted to give you a little more background into how the selection process works.
Live Match Profits does all the hard work for you, so you can just copy and paste the selections into Betfair.
The software keeps learning and improving all the time behind the scenes
At the time of writing we've analysed over 4,157 matches…
That's a huge amount of data, but we're not stopping there…
The data collects daily and the server processes every new stat that comes in.
This means we can continue to monitor the selection process and analyse any potential new filters.
We utilise anything that can give us that edge, no matter how small.
This gives us the opportunity to fine tune the strategy in the future – and potentially ramp up our profit margin even further.
And of course as a member you'll be the first to benefit from any proposed improvements to the system.
It's all done for you AUTOMATICALLY, all the research… selections and filters, you just copy and paste bets into Betfair in 30 seconds
All you need is access to your email and betting account (it can be on your smartphone or computer) so you can act on recommendations.
There's no form to study or matches to analyse…
No price watching or waiting at your PC for trades to appear.
You can use this as and when you wish.
This is one of THE most flexible betting systems I've ever created.
And you can use it all year round.
When the football season ends in the UK there are still plenty of selections to choose worldwide.
Just enter your email address, wait for the notifications and I'll be send you bets according to your chosen risk-level.
You get full support from me with access
to my dedicated email
Our dedicated server monitors games and process the secret filters automatically so you don't have to lift a finger.
There's no software for you to install…
No theory or match selection criteria for you to get your head round…
You just wait for the email and copy and paste selections into Betfair.
But I want to make sure you feel 100% confident and comfortable using the strategy.
That's why I've created a simple step-by-step start-up guide as well as onscreen video tutorials showing you how to place bets.
It's extremely straightforward and if you've ever traded live football on Betfair before you already know how to do this.
But I'm also right here if you need me!
And remember, I'll give you access to my dedicated email address so that you can contact me with any questions you might have.
You won't get banned by the bookies
for making money from this
Traditional bookmakers can restrict your account or outright ban you if you have too many wins, because paying out is bad for business…
The good news is we use exchanges to trade this (I recommend Betfair) which means your account won't get banned, ever.
You can win as much money as you like and they won't close your account.
Think about that.
You can tap into a consistently profitable betting system that could help you turn a modest betting bank into £3,999… £8,004 or £16,010 tax free each year and no one will bat an eyelid.
But if you do have a bookmaker account that you'd rather to use, no problem!
The way these bets are structured – as small trades on the Lay the Draw market – you're extremely unlikely to even get noticed by the big players.
Stop Press! Get my 4-4-2 strategy completely FREE
This is the perfect complement to our Live Match Profits selections if you want to boost your profits even further.
It's a betting strategy you can use on live football and it's so simple you can start using it today.
I mean it, you're just looking for 3 numbers – when these line up – you're on.
Sign up today and you can have it free.
There's no catch, you can keep this even if you decide not to continue with Live Match Profits.
How much you can make from this depends on how frequently you're able to place bets but I've used this to bank 10 – 13 points a month profit.
That's an extra £100 – £130 to £10 level stakes.
Enrol on Live Match Profits for Just £29.95
Membership to Live Match Profits is just £29.95 (+VAT) a month.
That's for everything.
All your selections, access to the different risk levels and full support from me.
I think that's a tiny sum given that you could use this to make £3,999… £8,004 or £16,010 in the next 12 months.
But wait! You don't have to commit to anything now,
try it risk-free for the next 30 days
I'm so confident that you can make regular, consistent profits from this that I want to let you try it for 30 days, risk-free.
See how the selections perform first before placing any money on live bets.
That way you can get a feel for the system first and decide in your own time.
This is an absolutely cast iron, no quibbles guarantee and is fully underwritten by my publisher, Canonbury Publishing Ltd.
Lock in your risk-free trial space today and if you decide it's not right for you (for any reason) you can cancel within 30 days for a full refund.
Ready to start profiting? Just click on the
button below to get started
I can't wait to welcome you onboard.
Remember this is something that you could use to make £3,999… £8,004… or £16,010 over the next 12 months.
You can choose your own level of risk
Bets take just 30 seconds to place online
All the monitoring and analysis is done for you
Just click on the button below and I'll send you everything you need so that you can start getting selections straight to your inbox right away: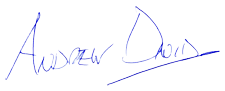 Andrew David
Live Match Profits
PS. Remember you get a full 30 days to monitor the selections, start trading and see how much you can make on a risk-free trial basis before committing.
Let me answer any last questions you might have
How much do I need to start with?
You can start with as little as £250 and use our compounding table as shown above to roll that into £3,999 in the next 12 months.
That's with minimum stakes and becomes £8,004 with a £500 start bank and £16,010 with a £1,000 start bank!
What do I need to get going?
You just need an email account (preferably Gmail for speed of delivery) so you can receive the selections. You also need an account with a betting exchange (such as Betfair) and/or a bookmaker account.
How do I receive the alerts?
You will receive bet alerts via email as and when the filters are triggered.
Do I have to bet on every notification in order for Live Match Profits to be profitable long term?
That's the beauty of this! It's completely up to you. You can pick and choose which days, times, and matches you want to play. The longer you use it the more the long term averages will kick in to deliver you a profit.
I am restricted with most bookmakers, can I still use and profit from Live Match Profits?
Yes! You can choose to receive match alerts for matches listed on Betfair (where you will never get penalised for winning).
How many bets can I expect to receive each day?
This is completely up to you! You can choose the lowest risk setting which has fewer bets but a higher strike rate, or you can have all 4 risk levels ticked at once. Even on this setting the majority of bets take place on weekend and weekday evenings and it takes just 30 seconds or less to place a bet.
Terms and Conditions | Privacy Policy
© Canonbury Publishing Ltd and ADK Publishing Ltd